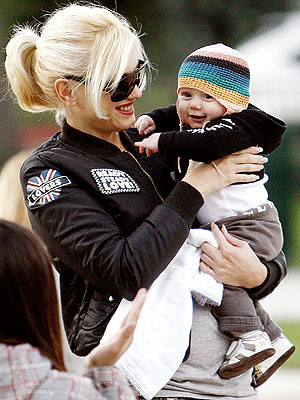 Ramey
What a cutie! Gwen Stefani matches son Zuma Nesta Rock, 5 months, smile for smile during a visit Thursday to Coldwater Canyon Park in Beverly Hills.
Meanwhile, older brother Kingston James McGregor, 2 ½, played in a nearby sandbox with shovels and his toy trucks.
The trio was joined by pregnant jewelry designer Jennifer Meyer Maguire — wife of Tobey Maguire — and daughter Ruby Sweetheart, 2, a pal of Kingston's. Jennifer and Tobey expect their second child this spring.
Photos of Jennifer, Ruby, Kingston and Zuma below!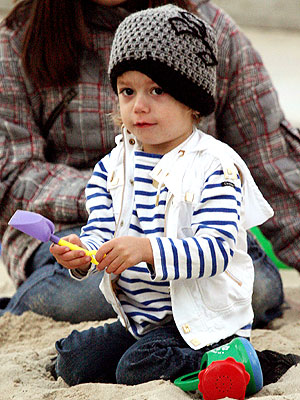 Fame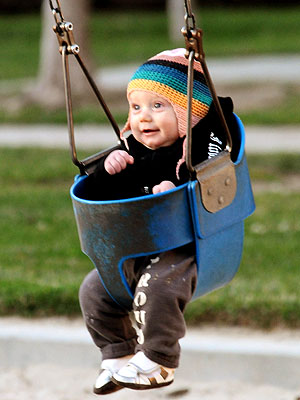 INF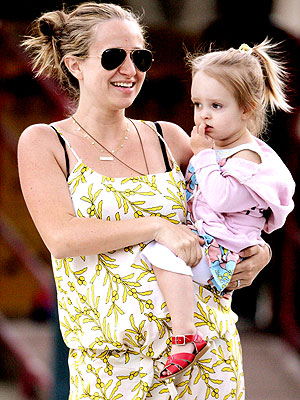 Most Wanted
Ruby wears Salt Water Sandal by Hoy Shoes in red ($36). Kingston wears Li'l Sprout's Gray with Black Vines Beanie ($20).