Alyson Hannigan and Cobie Smulders Are Pregnancy Pals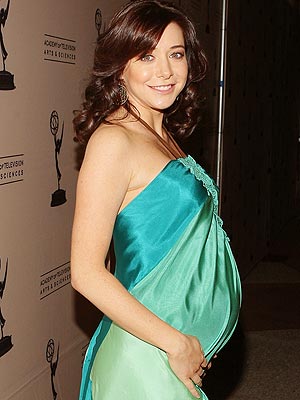 Mathew Imaging/WireImage
Props are plentiful these days on the set of How I Met Your Mother as the show seems to have experienced a mini baby boom!
With actresses Alyson Hannigan — expecting her first child this spring with husband Alexis Denisof — and Cobie Smulders — expecting her first child with fiancé Taran Killam — both sporting baby bumps, the decision has been made not to write either pregnancy into the show.
Co-star Josh Radnor tells PEOPLE that the two ladies spend their time "carrying lots of things, like big baskets," to hide their growing bellies!
A journalist on the show, Cobie adds that keeping her bump under wraps hasn't posed a problem so far as her storyline has kept her "at my news desk a lot more."
While it may seem that two pregnant women would keep craft services on their toes, a surprised Josh admits that the duo have yet to demonstrate any hormonal meltdowns that often accompany pregnancies. "They're incredibly happy pregnant women, they really are, and they always seem to be in good spirits," shares the actor.
More photos and exclusive quotes below!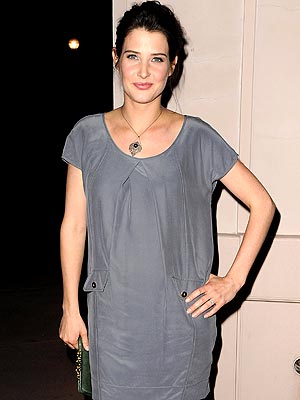 Jason LaVeris/FilmMagic
However, that isn't to say that the pregnant actresses aren't enjoying a few of their favorite foods!
Although Cobie has not experienced any unusual cravings — "but there is a lot of eating, definitely more eating" — Alyson, once a vegan, reveals her whole diet has changed.
"Actually, cheese and meat, and ginger ale. Ginger ale I love, and apparently my mom craved ginger ale when she was pregnant with me, so maybe it's hereditary."
Finding a pregnant pal in each other, a newly engaged Cobie and a "happy" Alyson — "happiness helps a lot" — find themselves swapping stories on the set.
As Alyson agrees that facing the adventure together has "been such a nice treat," Cobie explains that the two can't seem to focus on much else!
"Yeah, you really can't help it, because you have babies on the brain, and you can't help but talk about it a lot," says Cobie. "From creams, doctors, birth methods, dilation … You talk about everything."
Further along in her pregnancy, Alyson often dishes to her co-star about her experiences.
"I have [been helping her] only because I'm a couple months ahead of her, so I keep giving her little recommendations. But it's nice because we can just talk about babies all day long, and not be like, 'Okay, this person has to be sick of this,' because you know that she's just as excited as I am."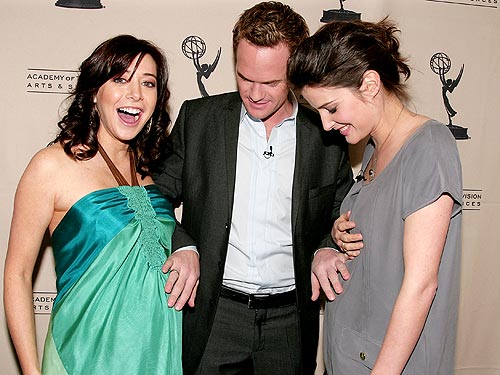 Mathew Imaging/WireImage
Who's next to reveal they're expecting? When asked if he or How I Met Your Mother's Neil Patrick Harris would be making any special announcements, Josh couldn't help but joke, "To be pregnant or to get someone pregnant?"
Source: PEOPLE, with excerpts exclusive to CBB