Natascha McElhone Introduces Son Rex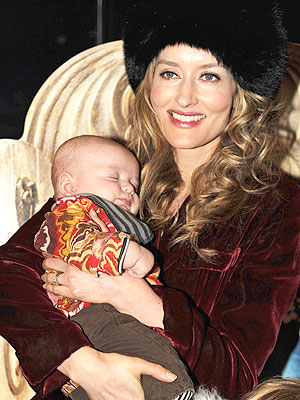 Goff/INF
Californication star Natascha McElhone made her first public appearance with her 3 ½-month-old son on Sunday, introducing the new baby as Rex. The little one and older brothers Theodore, 8, and Otis, 5 ½, accompanied Natascha to the premiere of The Secret of Moonacre in Leicester Square.
The boys are Natascha's children with late husband Dr. Martin Kelly, who passed away suddenly in May 2008. Rex arrived in October.
Click here for yesterday's cutie!