Everly Kiedis is a Beach Baby!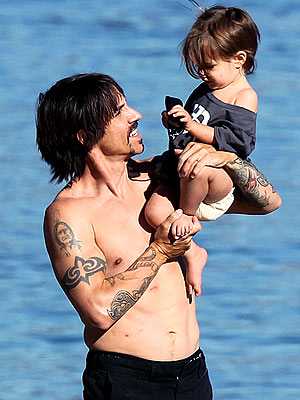 Kevin Perkins/James Breeden/Pacific Coast News
Fifteen-month-old Everly Bear Kiedis gets a lift from dad while enjoying a day at the beach with parents Anthony Kiedis and Heather Christie on Friday in Malibu. The fun in the sun wasn't complete without Everly grabbing Anthony's glasses off his face!
Although the Red Hot Chili Peppers rocker, 46, and his model girlfriend, 23, split over the summer, the pair has been spending time together again as of late.