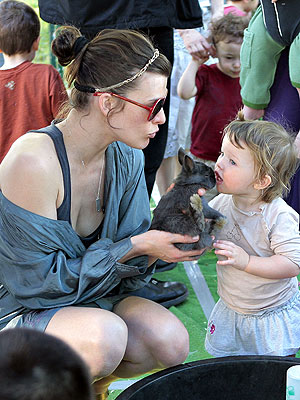 Coqueran/Fame
Aww! Ever Gabo Anderson makes a new friend — a rabbit! — while at the petting zoo with Milla Jovovich on Saturday in Los Angeles.
The little girl followed mom's lead to give the bunny a smooch, then held it in her arms for a few moments.
Ever, 14 months, is the first child for Milla, 33, and her fiancé, director Paul W.S. Anderson.
Milla wears a Swank Mommy Birthstone Tall Tag ($80), which she received as part of Ever's It's Fun to Be One giftbag.
CBB Deal: Receive 20% off with code JP20 (does not apply to gold).
See another photo of Milla and Ever enjoying lunch below!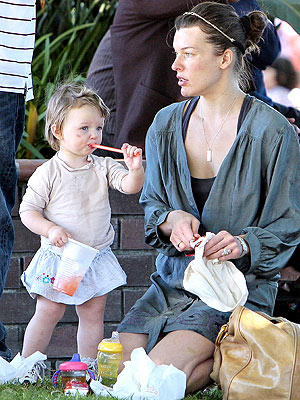 Coqueran/Fame