Sound Off! What's the Hardest Part About Getting Back in Shape?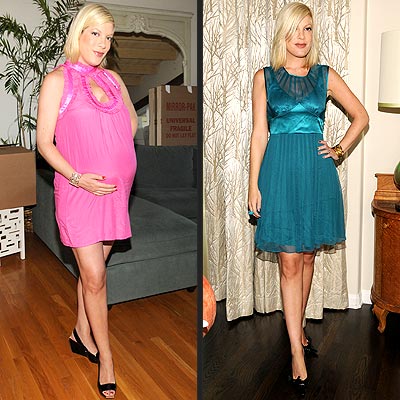 Michael Simon/Startraks
So we asked, and you told us, how you got your bodies back after having babies. But we want to know more! What was the hardest part about getting back in shape? Kicking your chocolate cravings? Cutting back on dinners out? Jumping back on the treadmill? Mom Tori Spelling admitted that losing her baby weight was hard, but convinced herself to stay on track by cooking healthy meals and playing outdoors with her children. Have you done the same?
So here's your chance to Sound Off! Tell us about the hardest part of losing your baby weight!