Double the Bump for Brooke Mueller Sheen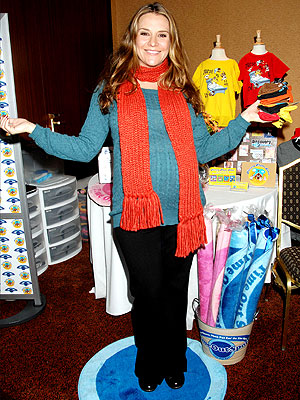 Vince Flores/CelebrityPhoto
There's two babies in there! An expectant Brooke Mueller Sheen, 31, stands on a Time Out Spot while attending the Boom Boom Room's Children's Gifting Wonderland on Thursday in Century City, Calif. Brooke, pregnant with twin boys, is due April 26th; these will be her first children. Dad is Charlie Sheen.
When the couple's sons arrive this spring, they will join sisters Cassandra Jade, 24, with Charlie's ex-girlfriend Paula Profitt, as well as Sam, 4 ½, and Lola Rose, 3 ½, with ex-wife Denise Richards. The couple announced the pregnancy in August.
Who else is expecting? Find out in our Who's Due Next gallery!