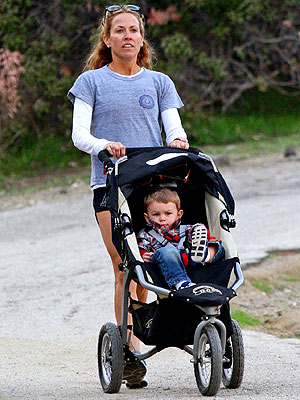 AIK/RUBEN/Most Wanted Pictures
Sheryl Crow mixes mommy bonding time with a cardio workout on Tuesday, taking 20-month-old son Wyatt Steven on a stroll in a Los Angeles park.
The singer-songwriter recently returned from touring — and she brought Wyatt along! "Wyatt goes everywhere I go, and it's a fantastic time to have him on the road," she says. "When he gets a little bit older he may not want to go out on the road with mom, he may want to stay home with his friends, so right now it's great."
Wyatt rides in a BOB Revolution stroller.