Victoria Beckham Gazes at Her Cranky Cruz
Poor baby! Victoria Beckham keeps a watchful eye on 3 ½-year-old son Cruz David — who seemed to be a little under the weather, coughing frequently — during a soccer match between AC Milan and Hamburg SV in Dubai on Tuesday. Dad David Beckham is currently on loan to Milan until March, when he will return to the US for the start of the Los Angeles Galaxy's season.
David and Victoria are also parents to Romeo James, 6, and Brooklyn Joseph, 9 ½. See more photos in our gallery, The Beckham Boys: The Coolest Guys in Town!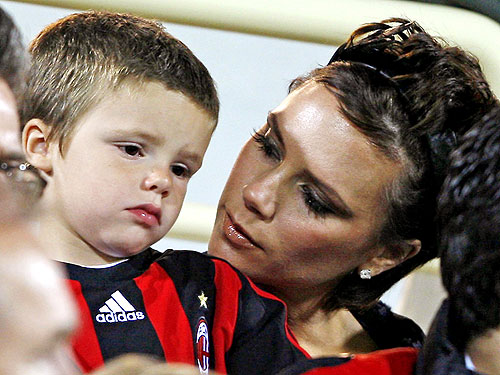 REUTERS/Jumana El Heloueh/Landov