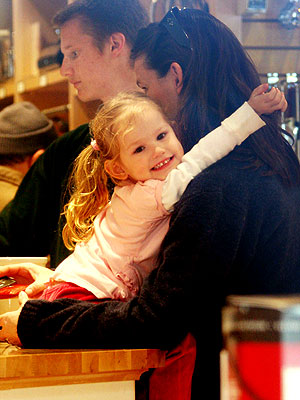 Pedro Andrade/Pacific Coast News
Three-year-old Violet Anne Affleck puts the squeeze on mom Jennifer Garner as the actress makes a purchase at Williams-Sonoma on Wednesday in Santa Monica, Calif. We're all patiently (or not-so-patiently!) awaiting the baby on the way, due this month! This will be the second child for Jennifer, 36, and husband Ben Affleck.
For more photos of the family, check out their album! See an additional photo of the girls gazing at each other at PEOPLE.com.