Jessica Alba and Honor: Park Playdate Plus a Pup!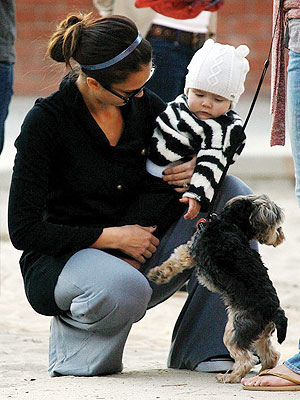 Ramey
Actress Jessica Alba and daughter Honor Marie Warren, 7 months, revisited their favorite Beverly Hills park on Tuesday, taking a break from the swings to go meet a friendly pooch. Last Sunday, the mom and daughter — with dad Cash Warren — spent the afternoon at the playground for some fun — and a picnic!
See more of this cute young family in our Alba-Warren Family Photo Album!