Dean Cain and Christopher: It's a Bird, It's a Plane!
Superman Dean Cain and his son Christopher, 8 ½, went for a ride in the sky on the Aspen Buttermilk, Colo., slopes on Monday, making several runs up and down the mountains. Wonder if Dean made it down "faster than a speeding bullet?"
Christopher is Dean's son with ex-girlfriend Samantha Torres. He's named for Dean's stepfather, director Christopher Cain.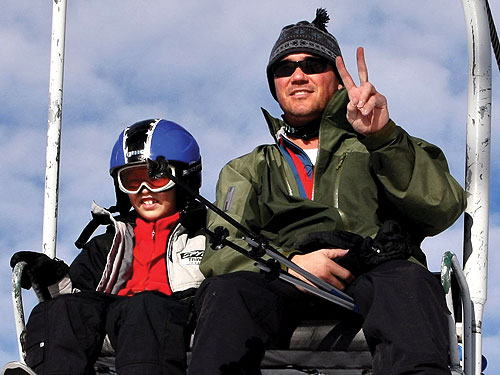 FAME