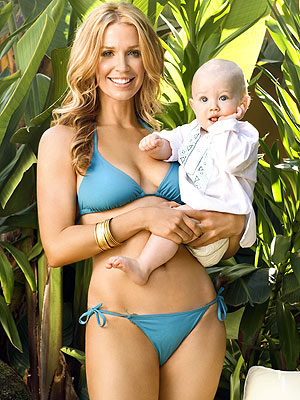 Jack Guy for PEOPLE for use on CBB
Every new mom has been there: You've just had your baby, you're thrilled to be enjoying the first moments of motherhood, but you're worried about how to drop those post-pregnancy pounds. Some melt off right away, thanks to breastfeeding, chasing active children or just settling back into a normal routine. But what about those pesky final pounds? Though celebrities have the money, time and resources to get the best trainers, diets and workout programs, some lose weight just like the rest of us: Poppy Montgomery (pictured) used a workout DVD, while Tori Spelling even advised new moms to lose weight naturally — and slowly.
So in the spirit of New Year's resolutions, here's your chance to Sound Off. Tell us how you lost your baby weight!