Gwen Stefani's Special Delivery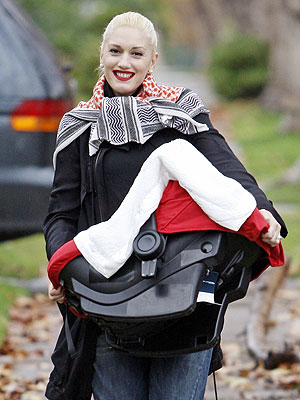 MAP/Splash News
Gwen Stefani shares a smile as she totes her 4-month-old son Zuma Nesta Rock on their way to her parents' home in Los Angeles on Christmas Day.
Accompanying the singer, 39, was husband Gavin Rossdale and son Kingston James McGregor, 2 ½. Gavin recently explained to Babble Baby that he hopes for his boys to question things — in a good way.
"To me, it would be a disappointment if the kids were cookie-cutter. So I want them to be rebellious in a way that doesn't mean spitting at people or being bratty, but being individuals who question things. I want them to have input, to be smart and have an angle on things, to not be intimidated."
Gwen carries Zuma in a Brio car seat.