Merry Christmas From Britney and Her Boys!
In a lighthearted Christmas greeting posted on her website, Britney Spears wishes fans a Happy Holiday as she poses under her Christmas tree with sons Sean Preston, 3, and Jayden James, 2. In the second photo, the boys wear a few pairs of grandpa Jamie's glasses!
Britney's latest album, Circus, featuring the hit single "Womanizer," is out now.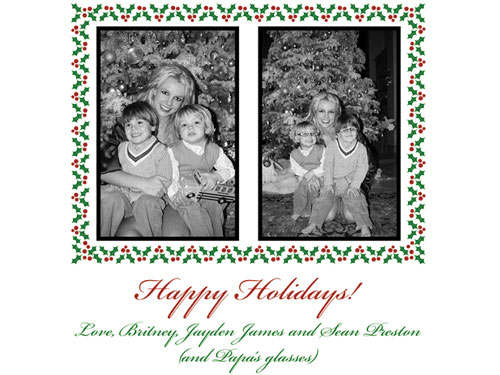 Courtesy Britney Spears
Source: Britney Spears