Countdown to Christmas Sales! Updated Daily!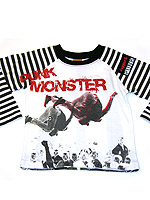 West Village Kids
FEATURED: West Village Kids
The more you spend, the more you save! Check out the Monster Republic punk stripe tee that Dennis Quaid's son Boone was seen wearing. Spend $100 save 25% (use coupon code CBB25), spend $250 save 30% (use CBB30), spend $400 save 40% (use CBB40). Excludes pre-orders. Expires 12/31/08.
We rounded up the latest sales and coupon codes that have landed in our inboxes. Check 'em out! Be sure to note the expiration dates because some sales are one-day only. Keep checking back because we add new deals daily!
Click More for the deals!
Know of any great sales or coupon codes? Post them in a comment.
Sample Sales (most last only 24-36 hours)
Gilt Group: Dwell Baby. Sign up through our link and get a $10 credit (which will cover shipping) if you make a purchase within the next 30 days.
The Mini Social: beginning January 7: Penguin, Giddy Giddy, Sun Busters.
Baby Steals: Today: HALO SleepSack wearable blanketss, Upcoming: Baby Sparewear, Grippers Socks, Clean Shopper shopping cart cover, and possiblly Zoobie Mini-Pet Tama the Tortoise
Mama Bargains: Baby Planet Solo Sport stroller
OneGoodie: closed till January 2
Expiring very soon!
Childish Clothing
Save 40-75% on everything with code LASTMINUTE.
Belli Skincare
Get free shipping on all orders with coupon code BELLIGIFT. Expires 12/24/08.
Artistic Sensations
Check out their great gifts under $50 and get free shipping on orders over $150 with coupon code FREESHIP150. (Exceptions apply.) Expires 12/25/08.
Expiring December 31 or beyond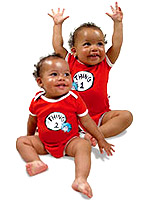 Bumkins
Bumkins
Inaddition to their great cloth diapers and bibs, Bumkins is responsiblefor lots of adorable Dr. Seuss stuff including this awesome Thing 1 and Thing 2 bodysuit set for twins! Get free ground shipping on orders of $25 or more when you use coupon code celeb08. Expires 12/31/08. OR Receivea Grinch Superbib with your $25+ purchase when you use coupon codegrinch08. Random orders will receive a free Grinch 4-pack of ornaments.Expires 12/31/08.
Serena and Lily
The premier childrens and linens company will be hosting their secondsale in company history, 30% off ALL bedding when you use coupon code HOLIDAY30. Expires 12/31/08.
BabysBuzz.com
BabysBuzz.com is moving on and selling their inventory of cool stuff for mothers-to-be, nursing
moms, babies and children for a whopping 40% off (full-priced items only, excluding the Sit-n-Stroll). Use  coupon code SAVE40.
Kidsonroof
The kidsonroof House is a great eco-friendly gift for kids. Save 10% onyour order with code CRIMSON plus free shipping on all orders over $150.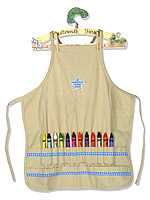 Child to Cherish
Child to Cherish
Save10% on your Child to Cherish's great stuff like handprint kits, havecute piggy banks, gift baskets, and crayon aprons when you use couponcode cbb10. Expires 3/30/09.
Estella NYC
Severalbrands are marked down 30-50% including One Kid Down Coats, Album diFamiglia and Caramel Baby & Child. Plus get free shipping onpurchases over $50 by entering freeshipcoupon at checkout.
Baby Cottons
Mynew favorite layette company! Save 20% on all purchases of theirfabulous affordable but luxurious clothing with coupon code HOLIDAY.Expires 12/31/08.
Scholastic.com
Save 20% when you use coupon code SSMOMMY. Expires 12/31/08.
MomAgenda
Save 15%, even on sale items with coupon code CMPHOLIDAY. Expires 12/31/08.
Oeuf NYC
Save 30% on all clothing, goodies and loungers with coupon code DCOEUF. Expires 1/2/09.