Adam Sandler and His Popcorn Pal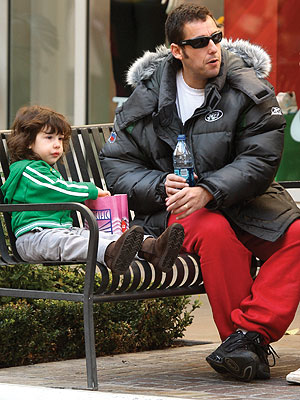 Zodiac/Fapian / Splash
Yum! Actor Adam Sandler shares a bag of popcorn with 2 ½-year-old daughter Sadie Madison while hanging out on a bench after catching a flick on Friday. The father-daughter pair were joined by a few elderly female family members, as well as Adam's wife Jackie Titone Sandler. New baby Sunny Madeline, 7 weeks, sat out the trip.
Becoming an older sister has been quite the adjustment for Sadie, Adam recently told David Letterman, calling it "shocking" for his eldest.
"You feel like you cheated on your first kid [when you have a second]. She acts kind of like that. She'll come up to me and ask, 'What did you do last night?' Just hung out. 'Who were you with?' You know, was with that new little thing in the house. 'Was she cool?'"
Click below for a photo of Jackie and Sadie!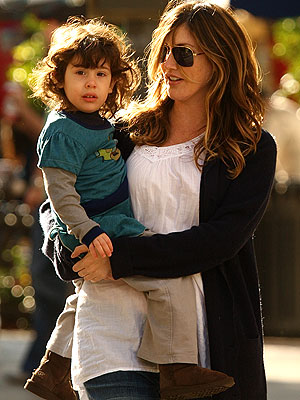 Zodiac/Fapian / Splash