Reese, Jake and Ava Celebrate the Season (in Song!)
Proud mom Reese Witherspoon and boyfriend Jake Gyllenhaal accompanied 9-year-old Ava Elizabeth Phillippe to her holiday concert in Santa Monica, Calif. on Thursday. Jake brought Ava a bouquet of flowers to congratulate her with!
Reese and ex-husband Ryan Phillippe are also parents to son Deacon Reese, 5. Reese, 32, recently shared the family's holiday traditions — Sound Off on yours here!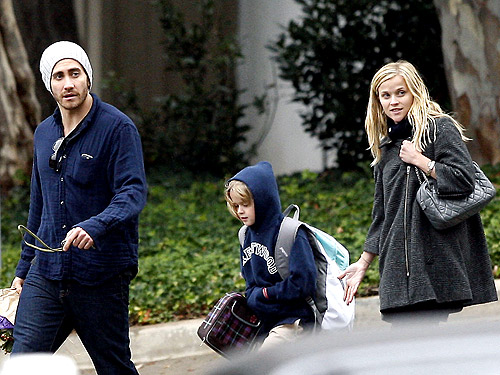 Flynet