Jodie Sweetin Lunches With Her Little Lady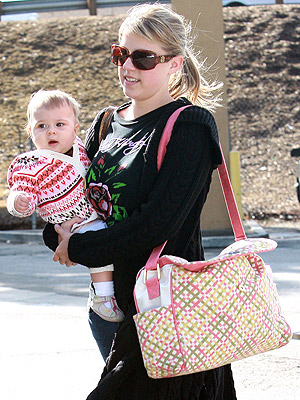 Flynet
Jodie Sweetin and her daughter Zoie Laurelmae, 8 months, step out for a bite to eat Thursday with Sweetin's mother Janice (not pictured) in Los Angeles.
A family court judge recently ruled that the former Full House star may retain custody of Zoie as long as she remains in her parents' house, after her estranged husband Cody Herpin made allegations of substance abuse.
Jodie and Zoie appear on the cover of the current issue of BabyCouture; take a peek here.