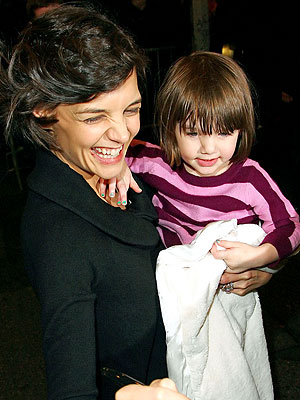 Jackson Lee/Splash News Online
Sporting green nailpolish and a striped sweater, Suri Cruise looks on as mom Katie Holmes signs autographs for fans outside of New York City's Gerald Schoenfeld Theatre, where Katieis currently starring in the Broadway play All My Sons. Today is a special day for Katie — it's her 30th birthday!
For more of Suri, 2 ½, check out our gallery showcasing her cutest dresses, or the Holmes-Cruise Family Album!