Jennifer Garner Picks Up Her Pigtailed Princess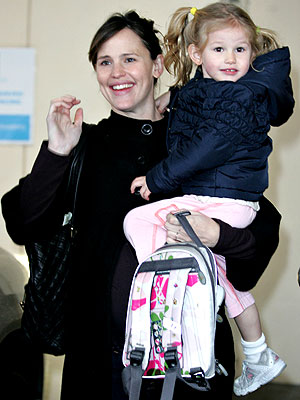 Fame
An inquistive-looking Violet Anne Affleck gets a pick-me-up from mom as Jennifer Garner gathers her daughter from school on Wednesday in Santa Monica.
Due in January with her second child, Jennifer and husband Ben Affleck await a sibling for 3-year-old Violet.
Want to see more of this expanding family? Take a peek at our Garner-Affleck Family Gallery!
Jennifer wears Cadeau's Kimono Sleeve Sweater Coat in Black ($209).