Jenna Jameson (and Her Twins!) Wish You a Happy Holiday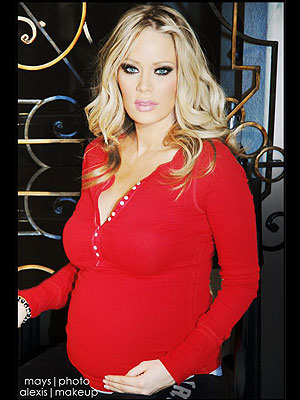 Courtesy Jenna Jameson for use on CBB
Seasons Greetings from Jenna Jameson! The expectant mom of twins recently released two holiday portraits of her growing belly, and is kindly allowing CBB to share one.
In September, Jenna blogged,
"I can't even express the extreme serenity that came over me once I saw my children inside me. It has been my dream to have children for an extremely long time, and I truly feel like finally… the time is right and God has blessed me. I have never felt more like a woman, or more alive."
The former adult film actress, 34, and her boyfriend Tito Ortiz, 33, are expecting their babies in April.
Source: Jenna Jameson