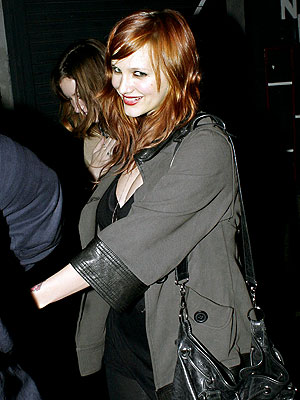 Darren/Fame Pictures
In her first public post-baby outing, Ashlee Simpson-Wentz leaves newborn son Bronx Mowgli at home Monday to attend a surprise Fall Out Boy concert at the Troubadour in West Hollywood.
The new mom, 24, cheered on husband Pete Wentz and his band as they performed songs from their upcoming album, Folie à Deux. Of parenthood, Pete said recently,
"It's different when it actuallyhappens. Your life is 100% different. Before [the baby is born] you'relike, 'Oh yeah, I think [my life] is gonna have to be different. Butnow, you want it to be different."