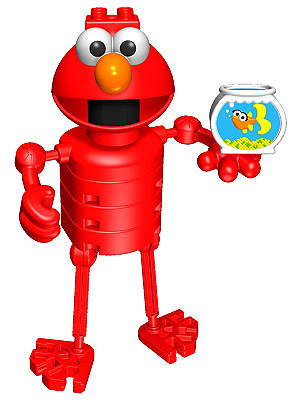 K'NEX Elmo Building Set
Elmo fans are going to go crazy over K'NEX's Elmo Building Set ($10.99). Suitable for children ages 2 to 5, your little one will love building their own Elmo.
My son loved playing with this set. He liked learning how the pieces fit together and he talked to Elmo after he built him. Sometimes he used all the pieces to make the complete Elmo, sometimes he preferred to just put some of the pieces together. The K'NEX rods, blocks and connectors are perfect for little hands to use and helped to support fine motor skills. My son loved that Elmo's beloved fish Dorothy was included as well as stickers and a jungle activity sheet. I liked that the set could store neatly in the Elmo-headed cannister afterwards.
– Nancy