Darren Brass and Family Launch 'Ruthless & Toothless'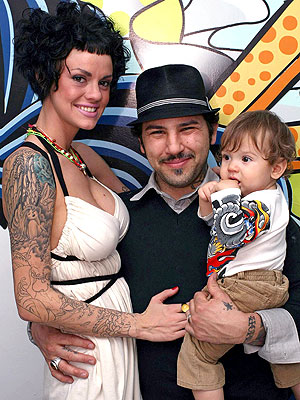 Flynet
Tattoo artist Darren Brass, of TLC's Miami Ink, hit the red carpet Wednesday at Art Basel in Miami with wife Talea and son Cassius Aveory, 10 months, at the launch of their new children's lifestyle line, Ruthless & Toothless.
The line features clothing, wall coverings, accessories, bicycles, skateboards andfurniture all done in a tattooed style, at affordable prices for budget-conscious parents who have an artsy flair.
Cassius wears the Long Sleeve Dragon Onesie ($33).