John C. McGinley's Bjorn Baby, Billie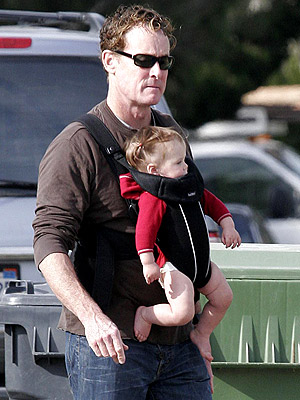 Ramey
Scrubs star John C. McGinley took 10-month-old daughter Billie Grace along for a trip to bring out the trash last week in their Malibu, Calif. neighborhood.
John and wife Nichole welcomed Billie in a homebirth last February; John also has a son, Max, 11, from his first marriage.
Billie rides in a Baby Bjorn Synergy carrier in black ($130).