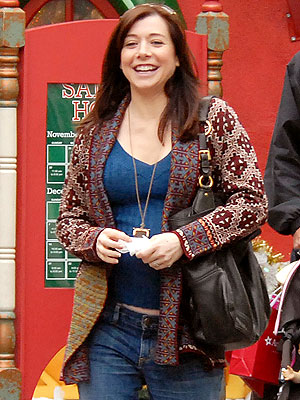 London Ent/Splash News Online
Actress Alyson Hannigan did some holiday shopping at The Grove in Los Angeles yesterday, picking out presents with friends and stopping to pose for photos. The How I Met Your Mother star, 34, is due with her first child this spring. Alyson's husband, actor Alexis Denisof, 42, may have slipped on the baby's sex in a recent interview about baby names — but we don't know for sure!
Who else is expecting this spring? Find out in our Who's Due Next gallery!