Mark Wahlberg Cuddles Close with Ella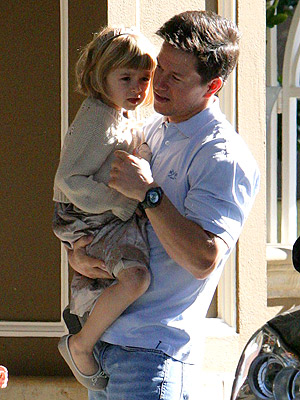 Most Wanted Pictures
Mark Wahlberg kept 5-year-old daughter Ella Rae close to his heart while arriving at the Four Seasons Hotel in Beverly Hills, Calif. last week. Mark and his fiancée, model Rhea Durham, are also parents to Michael, 2 ½, and Brendan Joseph, 3 months.
Mark recently shared that he and Rhea plan to leave the Los Angeles area eventually, because he believes it's a less-than-ideal place for children to grow up.
"We won't stay there forever but it's very difficult to raise normalkids in an environment like that. And I was thinking there's no realrole models for girls. You've got Britney Spears, you've got Paris Hilton; they're nice enough people but I don't want my daughter to aspire to be like that."