An Expectant Carnie Wilson Treats Herself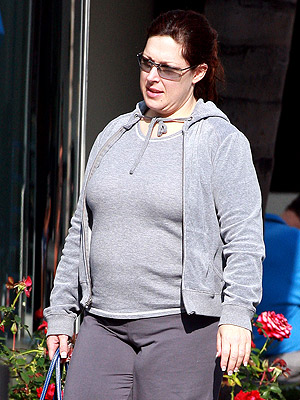 Flynet
Carnie Wilson, due with her second child in June, treated herself to an ice cream cone after dropping her Mercedes-Benz off for service on Wednesday in Beverly Hills, Calif. Revealing how she chose to break the pregnancy news to her husband Rob Bonfiglio, she says she waited for a night when he'd be arriving home late.
"I taped the pregnancy test to the front door and drew a picture oflittle stick figures of Daddy, Mommy, Lola, and then a little tiny one.I jumped out of bed at midnight and went into the kitchen and I see himholding the stick. He took me in his arms and goes, 'Here we go again,honey.'"
The new baby will join big sister Lola Sofia, 3 ½.