Noel Gallagher and His Guy Grocery Shop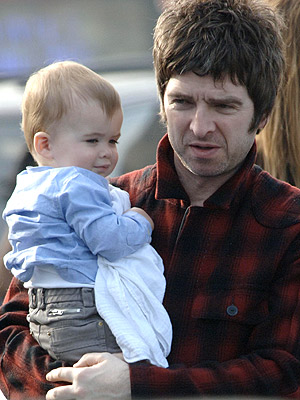 London Entertainment/Splash News Online
Noel Gallagher totes the tot as girlfriend Sara MacDonald pushed the cart while out grocery shopping with 14-month-old son Donovan Rory in West Hollywood, Calif. on Tuesday. The formerly hard-partying rocker recently explained that his kids helped him kick his drug habit and keep him in line.
"I don't want my kids to grow up and think Iwas never there, physically or mentally. I want them to see me as … asjust plain old dad."
Noel, who co-founded the successful band Oasis with younger brother Liam, also has a daughter Anais, 8, from his first marriage to Meg Matthews. Oasis will play a show at the Staples Center on Thursday evening.