Jennifer Garner Makes Her Point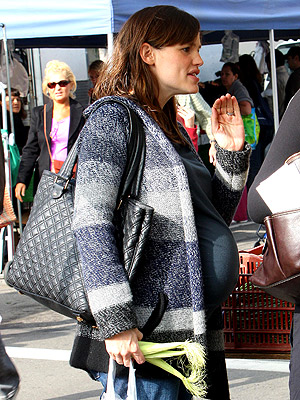 Darren Banks/Splash News Online
With her belly in full bloom, Jennifer Garner visited the Santa Monica Farmer's Market with a blonde friend on Wednesday, where she picked up a bag of California Fiji apples and mulled over her buddy's purchases.
The actress is due to give birth to her and husband Ben Affleck's second child this winter; a sibling for daughter Violet Anne, 3. See images of the family in our photo album!
Click 'More' for a second photo!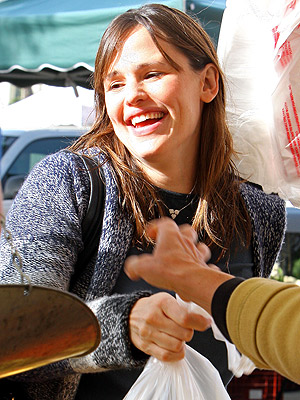 Darren Banks/Splash News Online