Gabrielle Reece and Brody Take to the Skies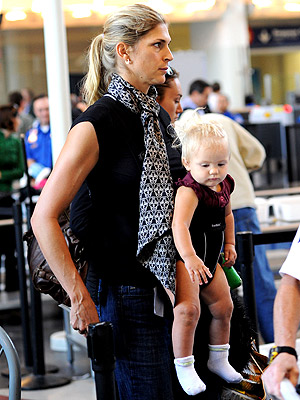 Bauer Griffin
Volleyball star Gabrielle Reece and 11-month-old daughter Brody Jo make their way through security at LAX on Tuesday in Los Angeles. No word on where they were headed, but it looks like baby Brody is going to be tall like mom!
Gabby and surfer husband Laird Hamilton are also parents to Reese Viola, 5, and Izabella, 14, Laird's daughter from his first marriage.
What other celebrity babies and their parents hopped on a plane for the holidays? See in our newest gallery, Travelin' Star Style!