Vanessa Williams and Devin Sign on the Dotted Line
Publicly launching Allstate's national Home for the Holidays teen safe driving campaign in New York City today, Ugly Betty star Vanessa Williamsand her son Devin signed an Allstate Parent-Teen Driving Contract. With Devin turning 15 earlier this year, he's on the verge of getting his learner's permit and will be behind the wheel soon. Based on conversations they had at home, Vanessa and Devin's contract lays outexpectations for smart driving decisions, and consequences if thoseexpectations are not met.
"As a mother of two older daughters, I've given them the car keys and worried whether they would make it home safe. The fact is that our teens are more likely to die in a car crash than from anything else, so having the safe driving talk with your teen is just as important as talking about drugs and sex. As the holidays arrive, parents and teens should use the Allstate Parent-Teen Driving Contract as way to begin a conversation that can be a gift of life."
Vanessa is also mom to daughters Melanie, 21, Jillian, 19, and Sasha, 8 ½.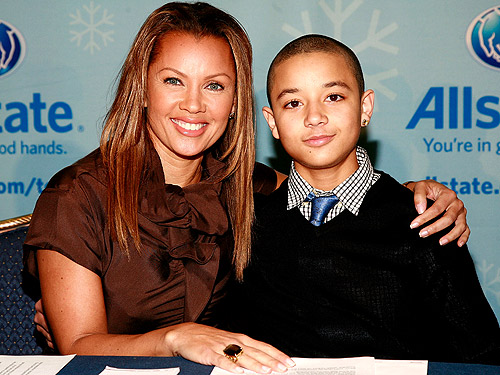 Charles Eshelman/FilmMagic
Click 'More' for a photo of Vanessa and Devin signing the contract.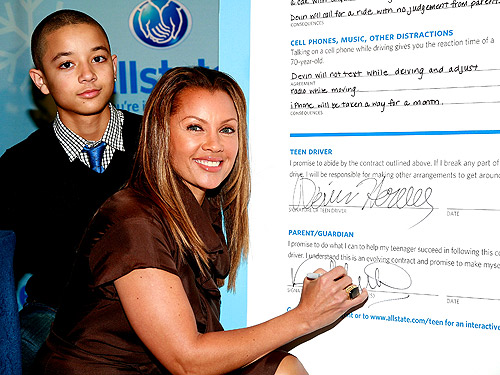 Charles Eshelman/FilmMagic