Sarah Jessica Parker Gets Down on James' Level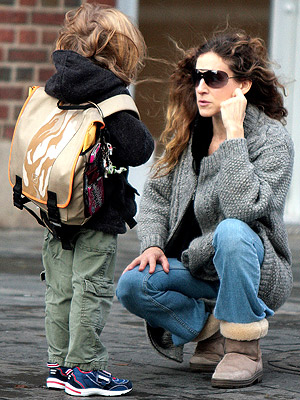 Flynet
Sarah Jessica Parker crouched down and gave her son her full attention as James Wilkie, 6, tells her about his day at school on Monday in New York City. The Sex and the City star, 43, listened intently while James spoke.
Dad is Matthew Broderick.
James wears Tsukihoshi KidsEuro in Navy/Red ($51).
He carries a Fleurville Kids Messenger/Backpack in Khaki Camo ($50).