Nicole, Keith and Sunday Peruse Picassos in Paris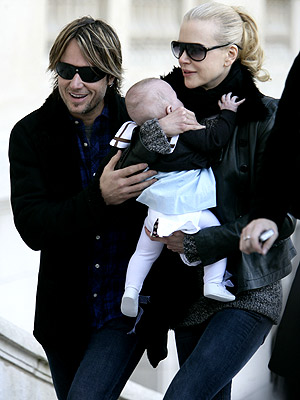 KCS Presse/Splash News Online
While in Paris to promote her new film Australia, Nicole Kidman and Keith Urban took a culture break, taking their "little Keith-ette" — 4 ½-month-old daughter Sunday Rose — to the "Picasso and the Masters" exhibition at the Grand Palais on Tuesday in France.
Nicole, 41, recently said her little girl has "discovered her voice," which is music to mom's ears, but maybe not everyone else's!
"She was singing up a storm this morning. She's high and low. Other people may call it screaming — but not to me!"
Click 'More' for a photo of Nicole and Sunday.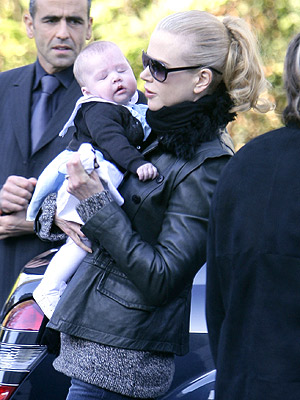 KCS Presse/Splash News Online