Michelle Williams and Matilda Bundle Up for Coffee Run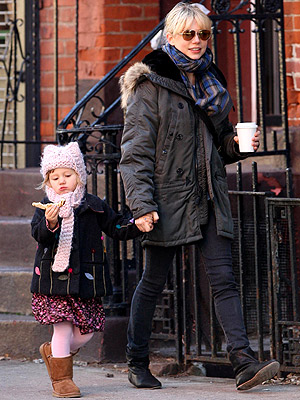 Daniel/INF
Back in Brooklyn after spending some time upstate, Michelle Williams and 3-year-old daughter Matilda Rose resumed their coffee-and-a-snack routine on Tuesday. Consistency is important to Michelle as a parent; she recently told Newsweek, "I want [Matilda] to have a routine. I want the plainest, simplest, mostordinary, habituated routine possible. I just want to know what'scoming next."
Michelle's new movie Synecdoche, New York is playing in NY and LA now. Wendy and Lucy — which earned her a Best Female Lead nomination at the Independent Spirit Awards this morning — opens in limited release December 10th.
Matilda is Michelle's daughter with late actor Heath Ledger.