Josh Gracin Introduces Daughter Isabella Sophia
It's Isabella Sophia Gracin! Country star and American Idol alum Josh Gracin — along with wife Ann Marie — introduce their fourth child in the latest issue of Us Weekly. The 3-week-old, who arrived on November 12th, joins siblings Briana Marie, 6 ½, Landon Joshua, 3, and Gabriella Ann, 2.
Josh, who says Isabella is "the biggest of all our babies, outweighs the others by a poundand a half and is an inch longer than our other three at birth," laughs that Landon, the lone boy, will grow up surrounded by girls.
"With three girls and one boy, I'm afraid our son Landonis going to suffer the same fate as me growing up with four sisters.He's going to have to learn to hold his own!"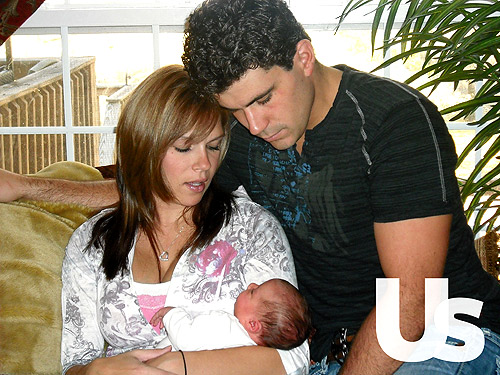 Courtesy Us Weekly for use on CBB