Jennie Garth's Girls Are Pretty in Pink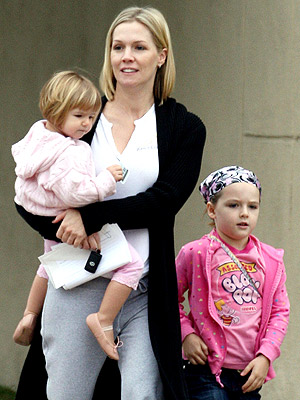 Jones/Symons/Pacific Coast News
After bringing 2-year-old Fiona Eve to ballet class, actress and Dancing With the Stars alum Jennie Garth picks up middle daughter Lola Ray, turning 6 on Saturday, from school on Tuesday in Los Angeles. Lola recently recovered from a bout with Still's Disease, a rare form of Juvenile Rheumatoid Arthritis. Treated with a long-term course of the drug Naprosyn which stoppedher fevers, and a short course of steroids, Lola is now in remission.
"Sheresponded well to the treatment, and is now in remission…My husbandand I have never been more thankful to God, that we were able to gether through this and that she is back to her old self, running andplaying."
Jennie and her husband of seven years, Twilight's Peter Facinelli, are also parents to daughter Luca Bella, 11.