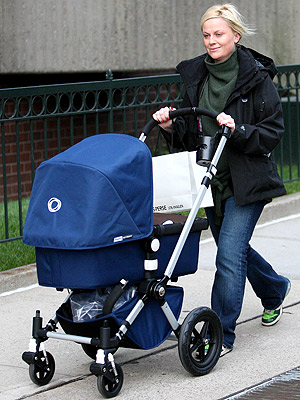 Daniel/Cesar/INF
Hanging out at home for much of the last four weeks, Saturday Night Live alum Amy Poehler took baby Archibald 'Archie' William Emerson along with her as she ran errands in the West Village on Monday.
Recently, proud dad Will Arnett told PEOPLE that Archie was "thinking about smiling." We wonder if he's there yet! Despite the vocalization, Archie is making himself known in other ways, the new father laughed.
"Noises? Not out of the top part. There are a lot of other noises."
Archie rides in a Bugaboo Cameleon in blue/black ($800).