Kingston Hitches a Ride on the Luggage Cart
Two-year-old Kingston James McGregor Rossdale took it easy while arriving at LAX yesterday, enjoying a ride on the luggage cart courtesy of his nanny. As their Mexican vacation draws to a close, Kingston got a little upset, so mom Gwen Stefani — who was slinging 3-month-old Zuma Nesta Rock — cuddled her oldest close as they walked through the terminal.
Dad is singer/songwriter Gavin Rossdale. Want more Gwen, Gavin, Kingston and Zuma? Check out the Stefani-Rossdale Family Photo Album!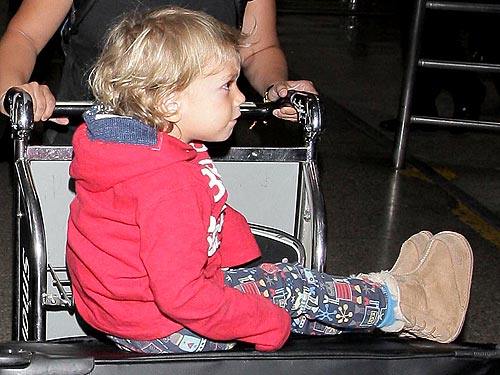 Neill J. Schutzer/Ramey
Kingston wears Ugg chestnut boo booties ($50) and Old Navy pajama pants.
Click 'More' for a second photo with Gwen.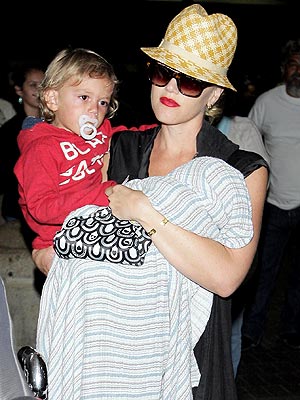 Neill J. Schutzer/Ramey