Charlie Crowe Has a Kiss for Dad!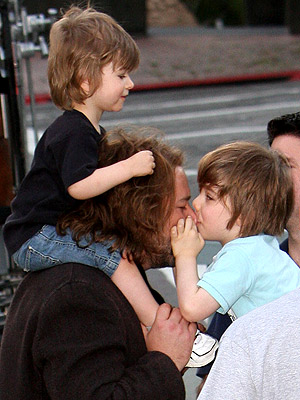 Phamous Fotos/Splash News Online
Charlie Spencer Crowe, 4 ½, smooches dad Russell Crowe on the nose while 2-year-old brother Tennyson looks on in Los Angeles on Monday. The boys were visiting their actor father on the set of State of Play, which was undergoing reshoots.
Mom is Russell's wife of five years, Danielle Spencer.