Minnie's a Multi-tasking Mama!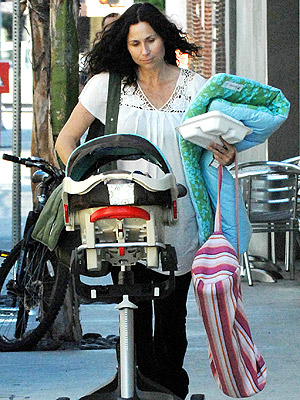 Whittle/Splash News Online
Balancing her yoga mat, Henry Story's blanket, takeout and pushing a stroller, Minnie Driver shows that she can do it all herself while returning from a mom-and-baby yoga class on Wednesday in Santa Monica.
Minnie, 38, who says that walking with her son and "some yoga" makes up her daily workout, recently showed new photos and discussed her delivery experience on Ellen.
Henry rides a Graco Snugride Infant Car Seat in Milan ($150), hooked to the base of a Stokke Xplory with a carseat adapter ($80).
Minnie carries a Buppity Baby in Little Sur ($70).