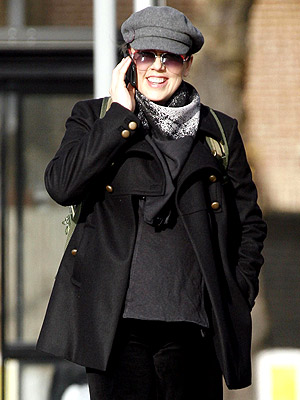 Ben Dome/Pacific Coast News
Wrapped up warm against the winter chill, Melanie Chisholm was spotted chatting on the phone with a friend on Tuesday in West London. The smiley Spice Girl, 34, expects her first child in February. She recently spoke to Mel B. about her reason for choosing a delivery surprise, explaining,
"Whenever I thought about having a baby, I always thought I'd want toknow, straight away just so you can kind of bond with it. But when itcame down to it, I thought, 'Don't tell me!' I was even havingnightmares that on the scan I saw a little willy or something."