Charlotte Church Has a Lunch Date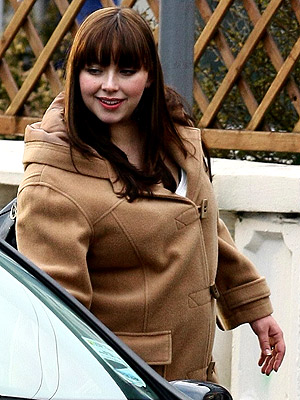 Goff/INF
Charlotte Church, due in mid-January with her second child, took a break from 14-month old daughter Ruby Megan and met friends for lunch in Cardiff, Wales on Tuesday.
Charlotte and partner Gavin Henson have chosen not to find out the sex of the baby, and are planning a second homebirth for the new arrival. For now, the British singer, 22, is concentrating on being a stay-at-home mother, a role that she relishes.
"I love singing and I always want to do that, but my family is moreimportant to me as I don't want to neglect my responsibilities as amother. I've just been at home, cooking and cleaning and looking after my gorgeous little baba."