Sound Off! What Are Your Tips for Weaning?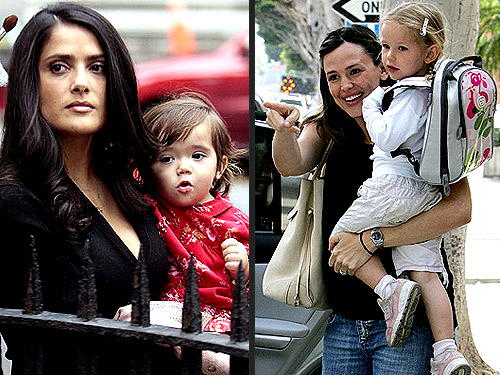 Ramey; Limelight Pictures
For those of you who breastfeed, or have in the past, you know that it is an incredibly personal decision, and that the steps you take while nursing your child — and when you decide to wean your child — are all based purely on your body and your baby's needs. The moms we've spoken to have had some pretty interesting — and funny! — stories about their experiences breastfeeding and weaning their children. So how did you know when it was time to wean your child? Jennifer Garner breastfed until daughter Violet Anne was 14 months old, while Salma Hayek says that she's addicted to breastfeeding daughter Valentina Paloma, 13 ½ months.
So here's your chance to sound off. Tell us, when you weaned your child off the breast, what tips and tricks worked best for you? Any funny stories of your own?