Jools Oliver Takes Daughters to the Park
An expectant Jools Oliver, wife of chef Jamie Oliver, was spotted taking their daughters — Poppy Honey, 6 ½, and Daisy Boo, 5 ½ — out to play in Primrose Hill in London on Tuesday. Jamie and Jools expect their third child in April, and although they'd be happy with either sex, are hoping for a son. Jamie recently joked with David Letterman,
"I tell you what, I've tried everything. I've tried…naked, outsidewhen it was very cold and had a little run up. But next time I'm on theshow I'll be able to tell you if it's a boy or not and then maybe wecan turn that into a new tactic."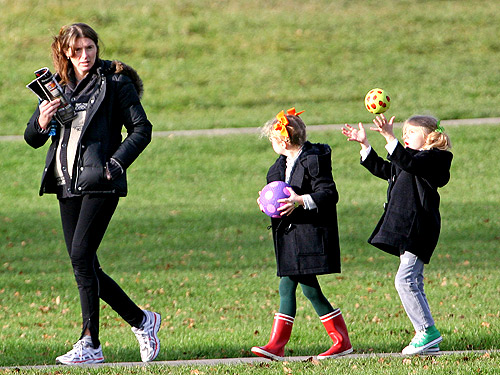 Bauer Griffin