Celebs Express Themselves at P.S. ARTS 11th Anniversary
The 11th anniversary celebration of P.S. ARTS Express Yourself Gala drew a number of celebrities and their children on Sunday in Santa Monica, Calif. Dedicated to restoring arts education in public schools by providing comprehensive, skills based, sequential classes in dance, music, theater and visual arts, P.S. ARTS works with thousands of underserved children in the California area.
Pictured below is actress Denise Richards and her daughters Lola Rose, 3, and Sam, 4 ½.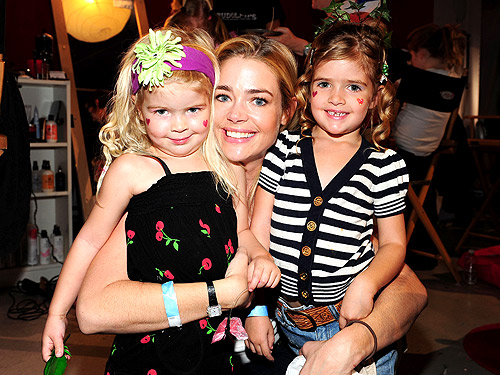 Albert Ferreira/Startraks
In Sam's hair is a Creative Clip by Colleen in Pearl Medallion on Polka Dot ($9.95).
Click 'More' for 17 additional photos, including Julie Bowen, Lisa Rinna, Joel McHale, Kate Beckinsale, Joely Fisher, Constance Zimmer, Rick Schroder and many more!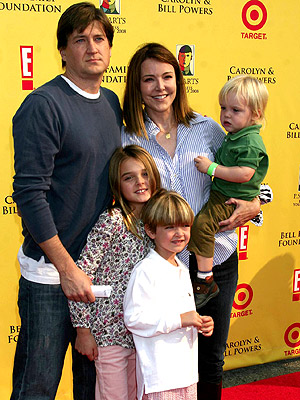 Nikki Nelson/WENN
Scrubs creater Bill Lawrence and actress wife Christa Miller Lawrence arrived with their three children — Charlotte Sarah, 8, William Stoddard, 5 ½, and Henry Vanduzer, 2.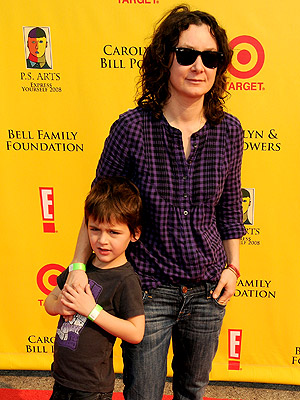 Gregg DeGuire/WireImage
Sara Gilbert came with son Levi Hank, 4. Sara and partner Allison Adler are also parents to daughter Sawyer, 15 months.
The Soup host Joel McHale brought wife Sarah and oldest son Edward 'Eddie' Roy, 3 ½, but 8-month-old Isaac Hayden stayed home — see him here instead!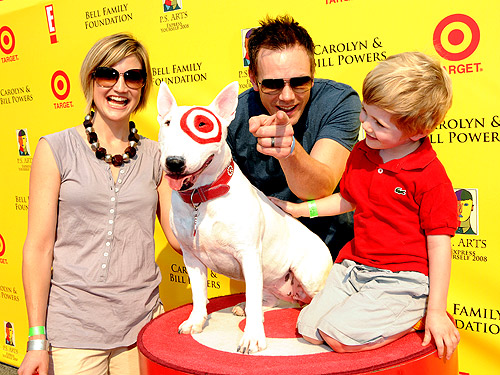 Michael Williams/Startraks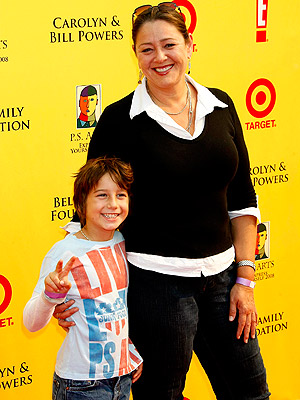 Flynet
Actress Camryn Manheim and 7 ½-year-old son Milo Jacob peace out on the red carpet.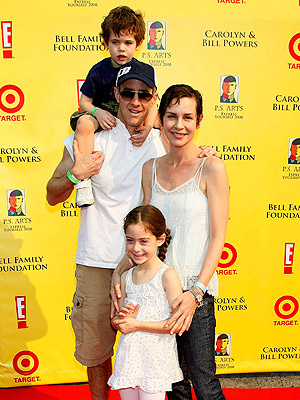 Flynet
In Treatment's Embeth Davidtz poses with husband Jason Sloane and their children Asher, 3, and Charlotte Emily, 6.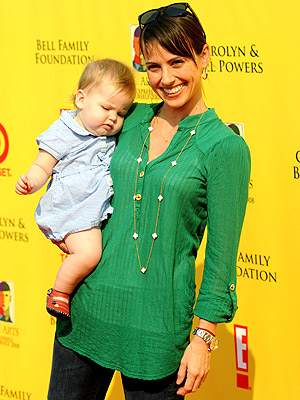 Devan/INF
Entourage's Constance Zimmer posed with her 10-month-old chunky monkey, daughter Colette Zoe.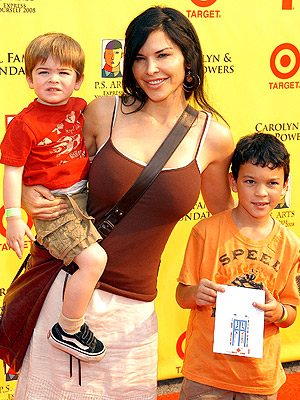 Jody Cortes/WENN
Lauren Sánchez Whitesell brought sons Nikko, 7 ½, and Evan, 2, to the event. Ten-month-old Eleanor 'Ella' Patricia stayed home!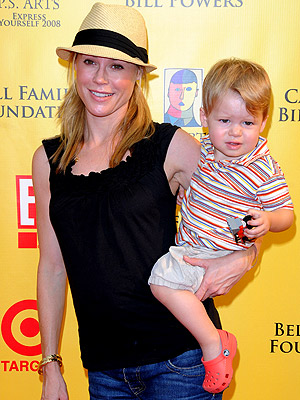 Devan/INF
Actress Julie Bowen — who recently announced her second pregnancy — struck a pose with 19-month-old son Oliver McLanahan.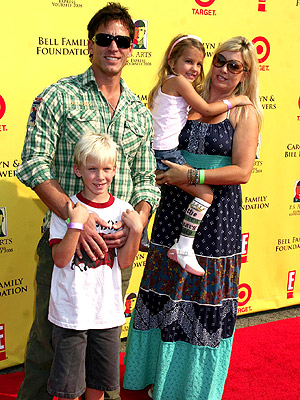 Nikki Nelson/WENN
Former MTV host Dan Cortese attended with wife Dee Dee and their children Roman, 7, and India Isabella, 4 ½.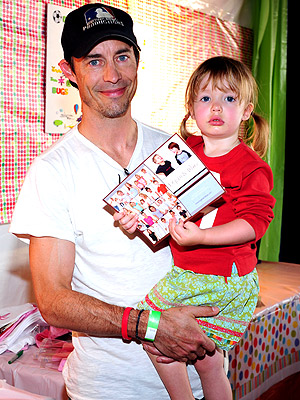 Albert Ferreira/Startraks
Tom Cavanagh — who starred with Julie Bowen on Ed and now appears on Eli Stone — attended with 2 ½-year-old daughter Alice Ann, who was sporting some pigtails!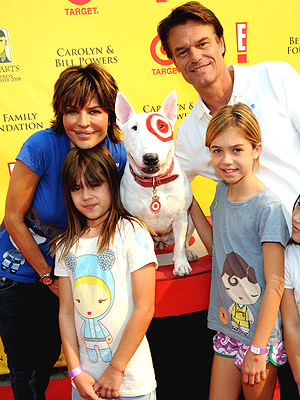 Michael Williams/Startraks
Actors and DWtS alums Lisa Rinna and Harry Hamlin brought their daughters — Delilah Belle, 10, and Amelia Gray, 7.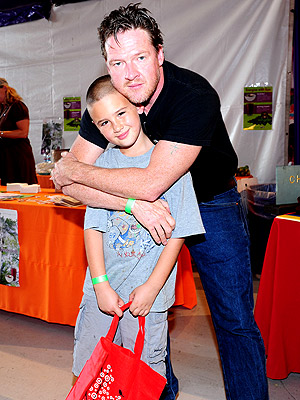 Albert Ferreira/Startraks
Life star Donal Logue got a grip on 9-year-old son Finn.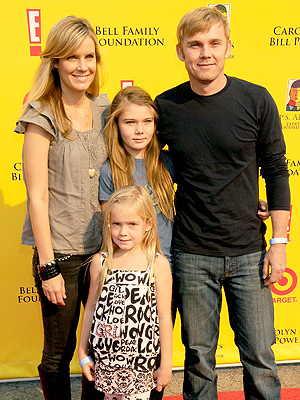 Gregg DeGuire/WireImage
Actor Rick Schroder and Top Design's Andrea Bernard-Schroder brought their daughters Cambrie, 11 ½, and Faith Anne, 7, to the event. Sons Holden, 16, and Luke, 15, stayed home.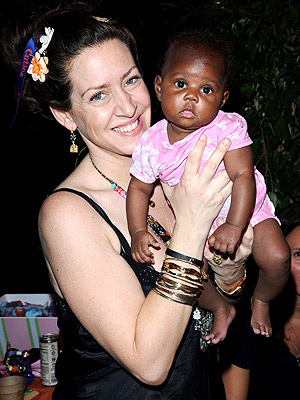 Michael Williams/Startraks
It's a bird! It's a plane! It's Olivia Luna! Joely Fisher gives her new daughter some airtime at the gala. Click here to check out Olivia's adoption story and to see more photos.
Here, Joely poses with older daughters Skylar Grace, 7, and True Harlow, 2 ½.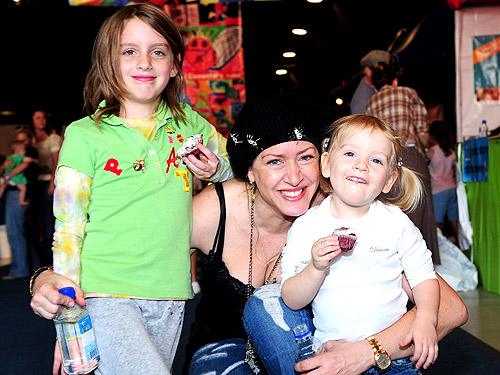 Albert Ferreira/Startraks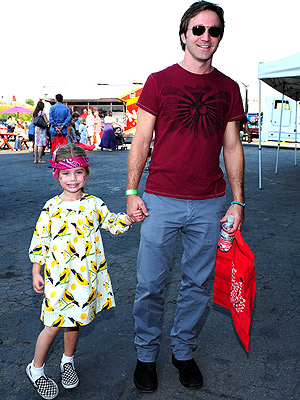 Albert Ferreira/Startraks
Caitlin Willow Meyer, 4 ½, holds dad Breckin Meyer's hand as they head back to the car.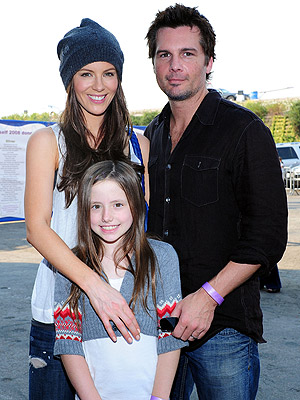 Albert Ferreira/Startraks
Actress Kate Beckinsale, her daughter Lily Mo, 9 ½, and director Len Wiseman smile for the cameras.
Eddie McHale wears a Lacoste Classic Pique Polo in Red.
Amelia Hamlin wears Harajuku Lovers Gwen Snowbunny Tee ($45).
Delilah Hamlin wears Harajuku Lovers Collegiate Music ($48).
Faith Schroder wears Flowers by Zoe Grafitti Tunic Top ($44).
Caitlin Meyer wears a Baby Petunia Dress. For a similar style, try Baby Petunia Gwen Yellow 50's Shirtwaist Dress ($70).