Daniel and Avis Baldwin Have a Daddy-Daughter Lunch Date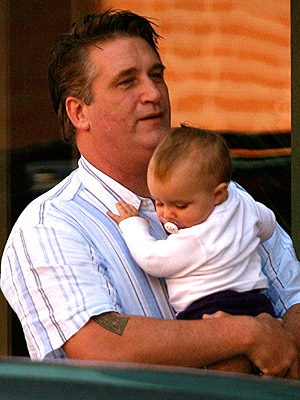 Zodiac/Splash News Online
Daniel Baldwin shared lunch — and a snuggle — with 10-month-old daughter Avis Ann on Saturday in Beverly Hills, Calif. The pair dined at Judi's Deli before heading back home.
When wife Joanne Smith-Baldwin gave birth to Avis is January, Daniel, 48, had these words of wisdom to share:
"Thank God she looks like her mother."