Kim Raver and Ethan Hawke Bring Kids to See Wintuk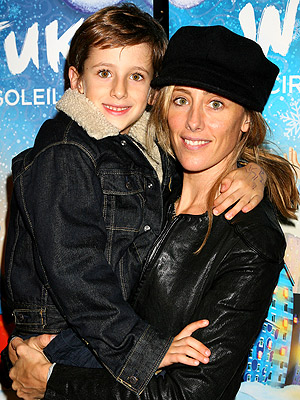 Dave Allocca/Startraks
New Yorkers Kim Raver and Ethan Hawke came out Saturday to see Cirque du Soleil's family show, Wintuk, at the WaMu Theater at Madison Square Garden. The show centers on a young boy named Jamie and his quest to find snow. He lives in an imaginary city where the arrival of winter hasbrought intense cold, but no snow! By interacting with a cast ofhigh-energy urban street characters, including acrobats, dancers andtalking lampposts, Jamie embarks on a journey to an imaginary Northcalled Wintuk.
At left, Lipstick Jungle star Kim Raver and 6-year-old son Luke West pose backstage after the show. Kim is also mom to 13-month-old son Leo Kipling with husband Manu Boyer.
Click 'More' to see Ethan Hawke, Maya and Levon posing with Wintuk characters!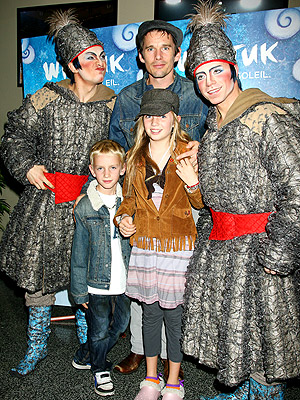 Dave Allocca/Startraks
Ethan Hawke poses with daughter Maya Ray, 10, and 6 ½-year-old son Levon (as well as some Wintuk friends) on Saturday. Mom is Uma Thurman.
Ethan is also dad to daughter Clementine Jane, 4 months, with wife Ryan Shawhughes.