Michael Weatherly: Son is a 'Little Mick Jagger'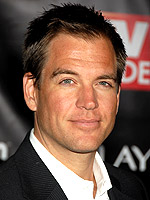 Roger Karnbad/Celebrity Photo
Michael Weatherly might appear to be top dog on the television show NCIS, but in real life his son August Manning believes his dad is a "dork." The 40-year-old doesn't feel the same way about his son, who he shares "is a very cool kid." So much that "he's like a little 12-year-old Mick Jagger."
"He's just cool, super cool. I was never that cool. And as such, he has ordained me the dork."
August's mom is actress Amelia Heinle. NCIS airs Tuesdays at 8 p.m. on CBS.
Source: Entertainment Tonight